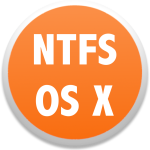 NTFS OS X application bring capability of native NTFS write for external drive(s) connected via USB interface in your Mac OS X. NTFS OS X app detects the NTFS partition and provides an option to enable write mode for that particular volume. It is free and share your feedback for improvement. If you like it, kindly support via donation.
Quick Links: How it Works  |  Installation  |  FAQ  |  Donators  |  Github
One app that works on all OS X versions Yosemite, Mavericks, Mountain Lion & Lion.
File Size: —
---
How it Works?
Working on documentation…
---
How to Install NTFS OS X app?
Working on documentation…
---
NTFS OS X Donators
Working on it…
---
FAQ
Working on Q & A…